Renowned musician Steve Reich conducted the London Sinfonietta in a one-night-only concert in Singapore earlier this year, and Southampton Solent University's own Professor Pete Wilson was invited to perform.
Pete, who is the course leader for BA (Hons) Popular Music Performance, played the bass guitar for Radio Rewrite.
He said: "The Esplanade is one of Singapore's biggest concert halls, and looks spectacular. It holds 2,500 people and was sold out on the night.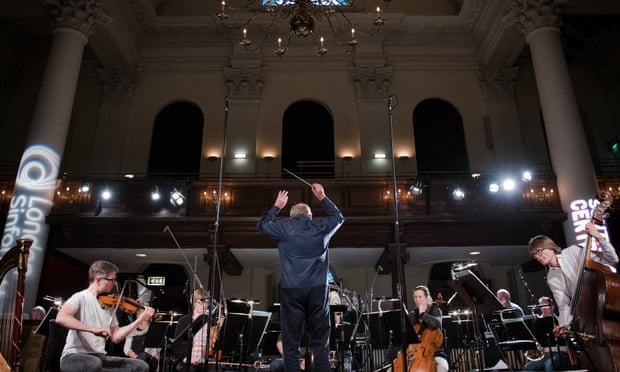 "I really enjoy performing and it was a privilege to play with people I've admired for many years. And to play with Steve Reich himself is definitely one to tick off the list."
While Pete has performed with the London Sinfonietta before, it was the first time he was conducted by Reich, who has influenced the work of musicians such as David Bowie and Brian Eno.
Also played by the Sinfonietta on the night was Clapping Music, Electric Counterpoint and Music for 18 Musicians.
When asked what advice he'd give to students seeking similar opportunities, Pete said: "I'd encourage all musicians to pick an area or style of music you feel deeply about, and learn everything about it.
"Then promote yourself by being excellent! It's the best form of PR – and word quickly spreads when you're reliable, well-prepared, easy to work with, and up for the gig."
Source: Professor plays with famous musician | Blog | Southampton Solent University